Dr Belani's Blue Shield Medical Clinic LLP offers wide scope of services, ranging from certification, vaccination, medical consultation and investigations to hospitalization, referrals to medical specialists, counseling, emergency evacuation support, assessment of partial / permanent physical disability, etc. These include the medical examinations of seafarers conforming to the minimum statutory medical standards of various flag states, pre-employment medical examination (PEME) for seafarers conforming to guidelines laid down by international regulatory authorities and P&I Clubs, annual medical check-up (AMC) for executives and certification of commercial pilots for Class II examinations.
Facilities Available
Clinic facilities at all locations of BSMC have been systematically upgraded over the years and are eminently capable of providing a wide spectrum of services offered.
Physical Examination : Assessment of all body functions ensuring candidate conforming to the minimum statutory medical standards laid down by international regulatory authorities and P&I Clubs.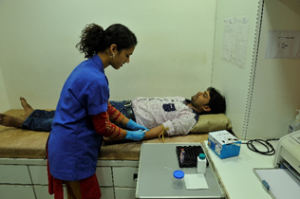 Pathology : Fully computerized pathological laboratory equipped with computerized cell counter, fully automated hematology & biochemistry auto analyzer, binocular high-resolution medical microscope, ELISA reader.
X-Ray : 300 mA X-ray Machine for conducting all radiological examinations and procedures ensuring minimalist radiation, clearer image quality for diagnosis and less wait time for the patients.
Ultra Sonography : General assessment of the abdomen and pelvis with particular attention to the detection of Gall stones, kidney stones and prostate gland (in males).
Stress Test (Computerized Treadmill Test) : Measures the heart's ability to respond to external stress in a controlled clinical environment. Compare the coronary circulation while the patient is at rest with the same patient's circulation observed during maximum physical exertion, showing any abnormal blood flow to the heart's muscle.
Audiometry : Pure tone audiometry used for measuring hearing acuity for variations in sound intensity and pitch and for tonal purity, involving thresholds and differing frequencies.
Spirometry (Lung Function Test) : Specific test for assessment of the amount (volume) and/or speed (flow) of air that can be inhaled and exhaled. Report with all values and graphs, including FEV1 & FVC.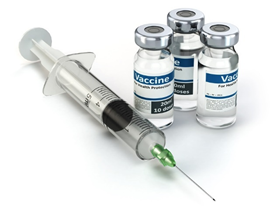 Vaccination : Vaccination protects from serious illness and complications of vaccine-preventable diseases which can include amputation of an arm or leg, paralysis of limbs, hearing loss, convulsions, brain damage, and death.
ECG/EKG : To record the electrical activity of the heart so that it can identify disorders of the cardiac rate and rhythm. This data is extremely useful to detect abnormalities of the heart like myocardial infarction & helpful due to the presence of the generalized conditions / disorders those affect the rest of the body too like electrolyte disturbances. .
2D Echo : Non-invasive screening of the heart for size and shape of the heart (internal chamber size quantification), pumping capacity, and the location and extent of any tissue damage. Also estimates heart function such as a calculation of the cardiac output, ejection fraction, and diastolic function (how well the heart relaxes).
---
Quality Assurance
Dr Belani's Blue Shield Medical Clinic LLP has an ongoing Quality Improvement/Quality Assurance (QI/QA) program that includes clinical services and management while maintaining the confidentiality of patient records. Our QI/QA program's focus of responsibility is to support the quality improvement/assurance concept through the provision of high quality patient care, periodic assessment of the appropriateness of the utilization of services and the quality of services provided. We are adamant that our programs are designed to monitor and evaluate the effectiveness of our policies and procedures, identify and correct problems, assure the accurate, reliable, and prompt reporting of testing results, and assure the adequacy and competency of the staff. Monthly QA meetings are held at rotating clinic sites to best involve all providers and staff in this on-going process.
All three facilities of BSMC have the stamp of excellence and assurance of ISO certification, compliant with ISO 9001:2015